Netlink Global is a leading provider of Website Development, Website Designing, Website Hosting, SEO Services, Customized Software Development and Computer Hardware & Networking Solution.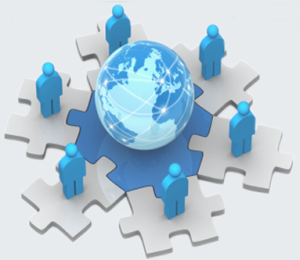 Netlink Global has come a long way since its inception in 2010 in Mississauga, Ontario – Canada.
Being a leading Web and IT Solution company, Netlink Global focuses on all kinds of large and small projects.
We have a strong team of business professionals, creative designers, programmers and Computer Hardware and Network Engineers who strive to provide the highest quality service to valued corporate clients in order to achieve business goals. Netlink Global has a well-managed, scalable and robust business processes to deliver the best solution to the customer experience with a 360 degree panorama.
As the business environment changes constantly and rapidly, we understand that it can be challenging to keep up pace with both demand side pressure, supply side constraints and other market factors. As with any problems and situation, it is pointless to tackle an issue without proper identification of the real problem while maintaining a clear vision of the goals in mind. Our dedicated business advisors are experienced in assisting business owners and managers in identifying critical factors and bottlenecks in order to better address their business expansionary needs resulting in higher profit margins, ROI, and better overall marketing effectiveness and efficiency.
Our experienced professionals will be able to produce the most value-adding end product and customized programs for your specific needs utilizing our well developed client-oriented approach in the delivery of our services. NetLink Global provides a wide array of marketing services while specializes in the online domain by providing high quality branding and online marketing services. We will be able to create solutions that will directly benefit your existing value chain, increasing lead generation potentials while improving conversion rates.